スポンサーサイト
上記の広告は1ヶ月以上更新のないブログに表示されています。
新しい記事を書く事で広告が消せます。
How To: Install H1Siri (Full Siri Port) On iPhone 4 And iPod Touch 4G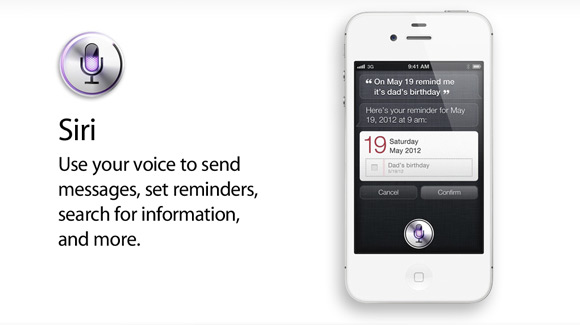 WARNING: H1Siri is illegal as previously mentioned. This is because the Cydia tweak contains Apple's copyrighted GUI files. Additionally it is has been mentioned by Chpwn that installing this Cydia tweak may pose a risk of sending personal information like emails, SMS messages and your location to the creators of H1Siri.
Step 1) – Launch Cydia from your SpringBoard.
Go int the Manage tab > the Sources tab > tap the Edit button and then the Add button. From here you will need to type in one of the following Cydia repositories:
http://www.cydia.be

http://www.iphone3gsystem.fr/cydia

http://cydia.myrepospace.com/H1Siri/

http://cydia.macniouz.tk/

http://cydia.myrepospace.com/H1Siri-repo/
Note: The reason multiple Cydia repositories are listed is because, H1Siri may be taken down in the near future from one or more of the repos listed.
If you are having trouble downloading the H1Siri Cydia tweak from Cydia you can install it manually using an SSH/file-system editor program by downloading the
H1Siri.deb/H1Siri.zip
file by
clicking here.
Step 2) – With one of the repositories shown above added you will need to go into Cydia's Search tab and search for:
H1Siri
Step 3) – When Cydia has found the H1Siri Cydia tweak you will need to download H1Siri and install it to your iPhone 4 or iPod Touch 4G.
Step 4) – After the H1Siri Cydia tweak has been installed, reboot your iPhone 4 or iPod Touch 4G.
Step 5) – Once H1Siri has been installed, you will need to simply go into the Settings.app and enable H1Siri through the appropriate tab.
Note: If you find that Siri cannot connect to the server, then this is because there is currently too much traffic hammering the server. Sometimes you can fix this error by restarting your iOS device once again, but generally it simply means you will need to come back later.
Congratulations! You now have the fully functioning Siri port, H1Siri on your iPhone 4 or iPod Touch 4G. Please let us know if H1Siri worked for you in the comments section below…
関連記事

How To: Install H1Siri (Full Siri Port) On iPhone 4 And iPod Touch 4G
スポンサーサイト
この記事へのコメント
トラックバック